Build the Future
Your Family Deserves
Reach out to our family law and estate planning attorney today for a free case consultation.
Over 20 Years of Legal Experience
We're Here for Your Family
Our Roseville, Minnesota law firm has a strong focus on cases of family law, divorce, child custody, child support, estate planning, and probate. We understand that situations that lead to litigation in our practice areas can be extremely difficult, but we're here to help you through each step of your case, no matter what. When decisions must be made that impact the course of your family's future, there's no doubt that you want an experienced and trustworthy attorney by your side. Stephen P. Radtke, our leading attorney, has the knowledge and compassion you deserve to guide you through whatever challenges or choices you're tasked with navigating.
Together, we can collaborate on building your legacy and protecting your family's rights. We're committed to learning your needs and customizing our approach with your best interests in mind.
Family Law & Estate Planning Attorney in Roseville, Minnesota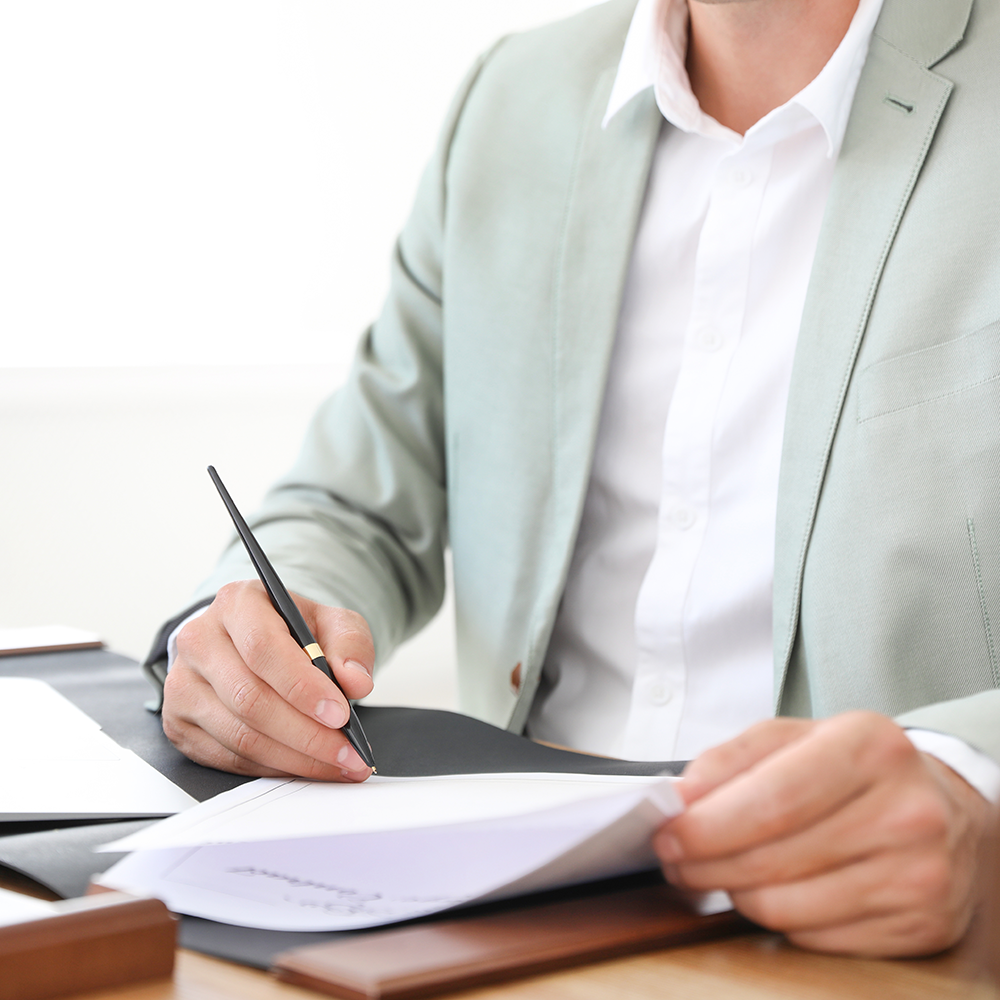 Stephen P. Radtke
Attorney at Law
Stephen P. Radtke enjoys living in the Twin City Metro Area with his wife and children. A true family man, when he's not spending time with his own, he's made it his mission to advocate for others. Before becoming an attorney, Stephen P. Radtke was a law instructor at Rasmussen College and the Minnesota Paralegal Institute. Since he began practicing in 1998, Attorney Radtke has developed a legal counseling approach that blends his vast knowledge of the law with compassion and realism, enabling him to offer reliable advice that he tailors to each individual client.
Customizing A Resolution For You
Child Custody
We're here to help protect your rights and advocate for the best interests of your children. Call us for a free consultation today.
Child Support
In Minnesota, child support is calculated depending on a number of factors. We will work to ensure your child is prioritized.
Property Division
Dividing property after a divorce is difficult, but our attorney is committed to advocating on your behalf. Get in contact.
Move Forward From
Your Divorce
An emotional and complicated event, divorce is also a delicate and complex legal process where many decisions must be made. Our understanding attorney seeks to minimize any additional stress that you could experience by explaining your options, answering your questions, and providing reliable advice. We work with compassion and diligence so that you feel supported throughout each step and that the process can progress efficiently. Schedule your free consultation with Attorney Radtke to take your first step forward today.
Our Blog
Dividing Your Property: 3 Tips that Could Help
When you're going through a divorce, one of the things you will need to do is to decide how to divide your property.
READ MORE
Working out Custody Terms for Major Events
Your child is important to you, but you know that your ex-spouse needs to have time with them as well.
READ MORE
From our Roseville, Minnesota law firm, we make it our mission to learn a family's past so that we can represent them in the present and advocate for their future. Attorney Stephen P. Radtke possesses the knowledge and service skills essential to helping individuals like you map out your vision for your legacy. Whenever you need estate planning assistance in Roseville, Minneapolis, the Twin Cities, or anywhere in the state of Minnesota, we're here to guide you through drafting a will, establishing a trust, and walking you through any probate questions you may have.
Creating an estate plan tailor-made to you is not only essential for your peace of mind, but it's also extremely beneficial for your loved ones. All things considered, having an updated plan in place can ensure that your friends and family know what to expect after your passing. The probate process can be unimaginably difficult for grieving family members. With a will, your loved ones have the chance of avoiding probate. But if not, know that we're here to provide trusted guidance throughout any probate matters your family may encounter. For comprehensive family law and estate planning representation, reach out to us today.